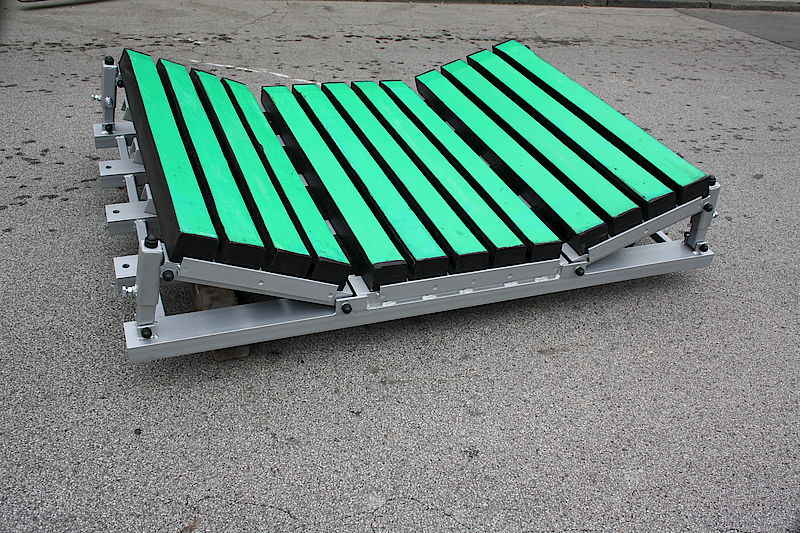 Impact absorber stations provide effective protection against damage to the conveyor belt in the loading area. Specially manufactured impact bars absorb the impact speed. As a result, repair and maintenance costs are lower. In addition, the service life of the conveyor belt and conveyor system is extended and operating conditions are significantly improved. An impact absorber station also provides greater occupational safety.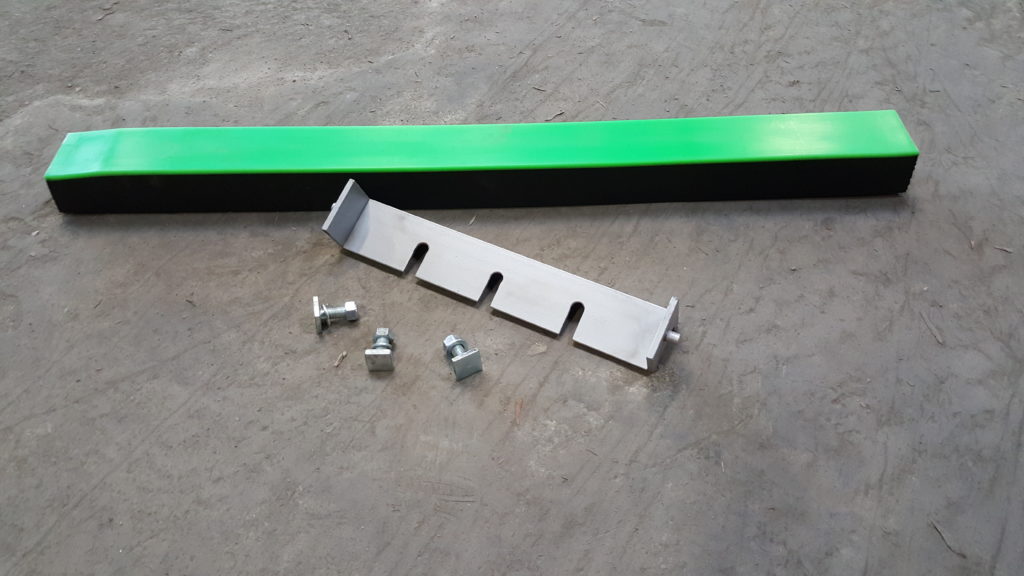 Impact bars consist of three components connected to one another by hot vulcanisation:
Special-purpose M16x40 bolts, also available as M12.